The Middle White pig, pink in colour with a squashed snout, originated in the 1850s in Yorkshire and for 80 years was the pork pig of England. Due to the breed's outstanding eating qualities, its early maturing and its very easy management, the Middle White went from strength to strength.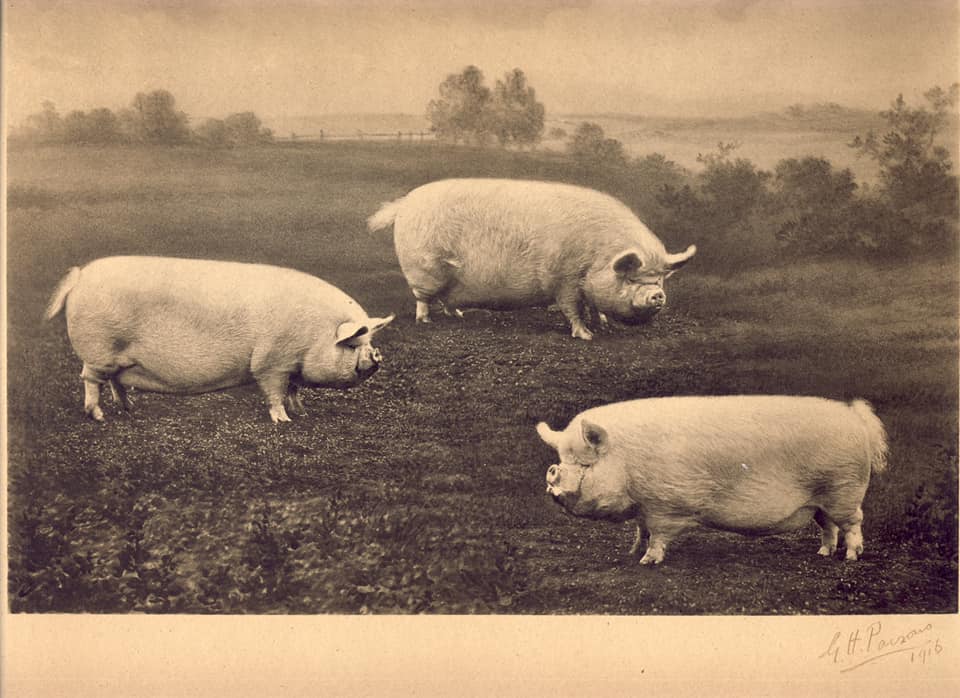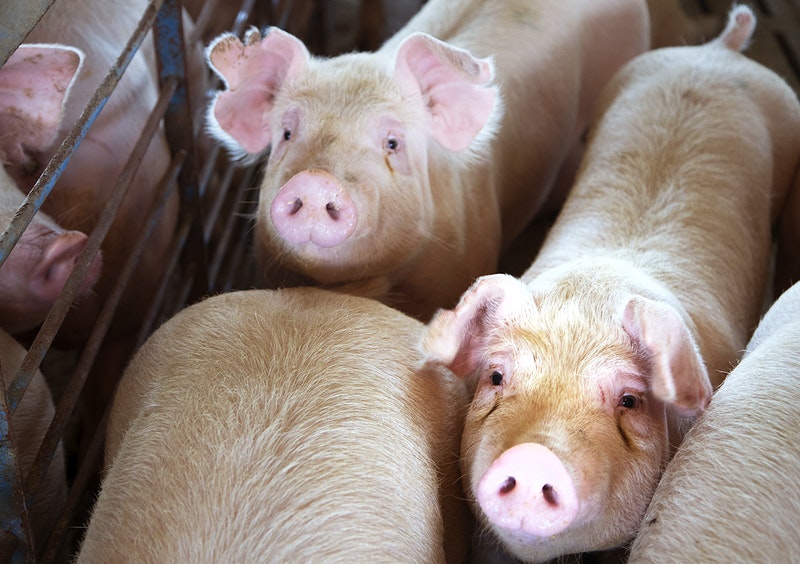 Also known as "The London Porker" because of high demand from London restaurants, looking for high quality pork which is well-marbled with remarkable flavour.
However, after the Second World War, the increasing demand for lean pigs for bacon production led to a decline in the Middle White Breed and it became endangered.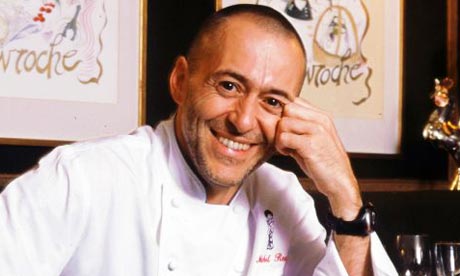 The post war move towards more intensive pig production means that young pigs from modern bacon breeds are now the source of most pork sold today and the Middle White, the only specialist pork pig, is very rare.
With the help of Top Chefs who want to serve their guests superb dishes with exquisite taste and texture, this specialist pork pig is enjoying a resurgence. Our Middle White pork comes from Huntsham Outstanding Rare Breed Meats and is described by Michel Roux as having "the crispiest skin and the best flavoured fat to accompany its fantastic tasting meat."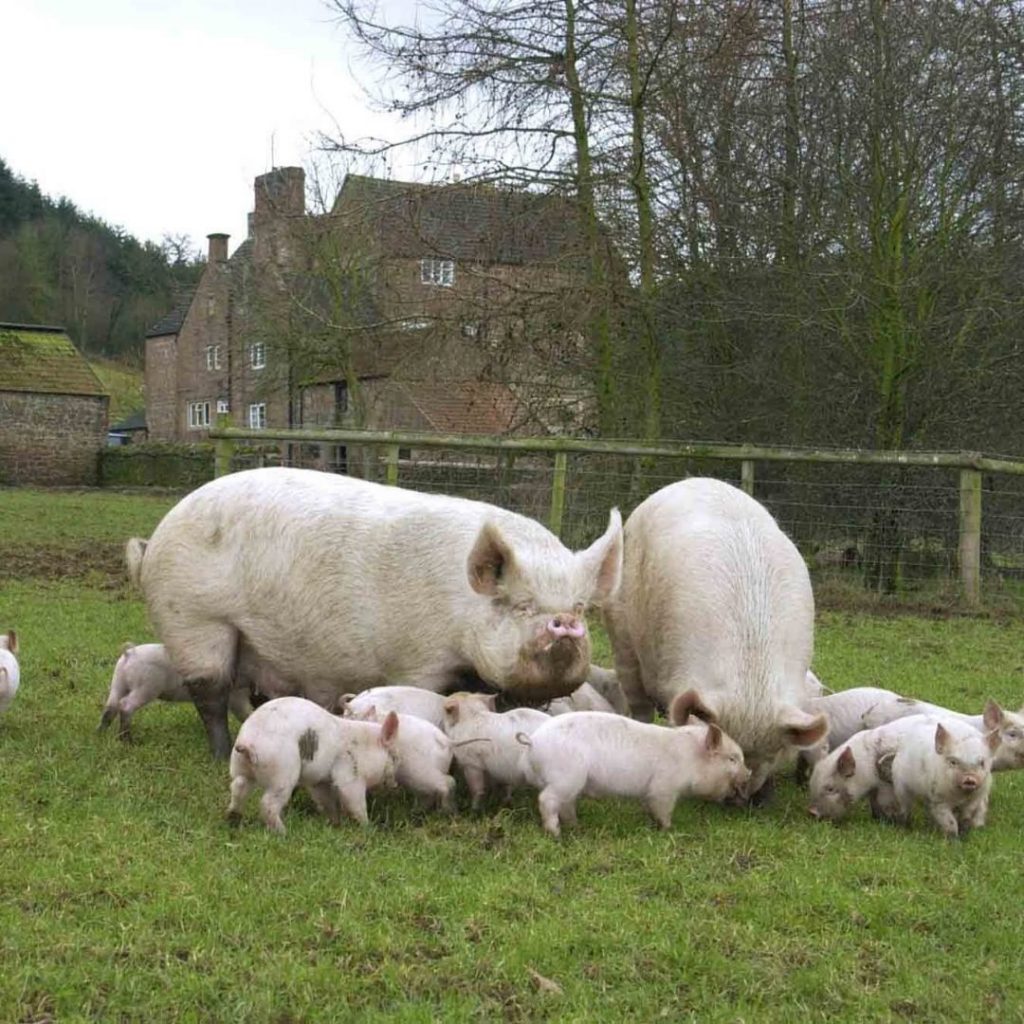 Huntsham Farm in the beautiful Wye Valley owned and run by Richard Vaughan. The farm has been in the Vaughan family for nearly four hundred years. It seems that as was the case over 100 years ago, it is demand from top Chefs that is driving the demand for Middle White Pork once again:
Marcus Wareing at the Berkerley says "The rare breed Middle White is sourced from Huntsham Farm… [for Summer Dining]. Vaughan is experiencing unprecedented success as a supplier as there only 350 Middle White sows in the UK, of which 120 are owned by him. By using rare breeds we ironically encourage the survival of these fabulous forgotten foods to ensure they are around for years to come."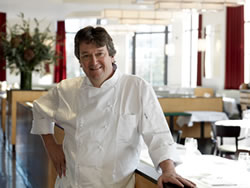 Richard proudly list his many reviews online, and there are many,
'What Richard Vaughan has achieved at Huntsham with his Middle White pork is nothing short of sensational, they are simply without compare for the quality of the crackling and the beautiful flavoursome meat…'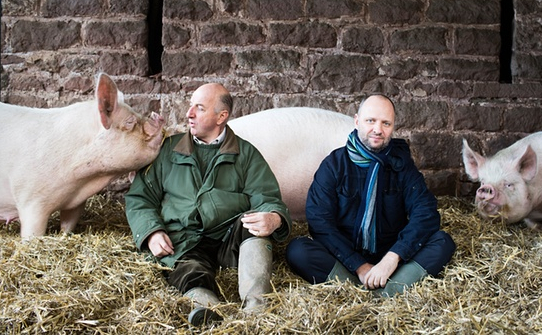 Simon Rogan, L'Enclume, Cartmel
"Richard's pork has incredible flavour and fat content and, as anyone who knows anything about cooking will tell you, the fat's where all the good stuff is."