Buffalo Meat has high levels of protein, iron, Omega 3's and 6's and is being recommended for lowering cholesterol levels.
It's rich in flavour and low in fat, tasting similar to high quality beef, it stands out for being slightly sweeter and more nutritionally dense, so is an ideal substitute for beef in your favourite recipes.
Because buffalo has very little fat and contains more protein than beef, it doesn't shrink when cooking and so you might find it more satisfying to eat.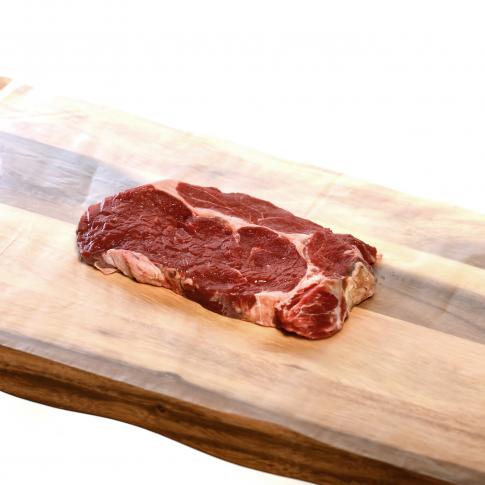 Our Buffalo Meat is bred and reared by Steven Mitchell on his family farm in Fife. Steven explains that Buffalo are kept, as you would cattle. Grass fed throughout Spring Summer and Autumn then housed on straw courts over the worst of the winter, where they are fed on homemade hay.
Steven's traditional farming methods couple with Buffalo's real natural immunity means they need no chemicals, hormones, antibiotics. Steven believes that perhaps the reason for their immunity and excellent flavour is that they are the same animals they were thousands of years ago as they have not been subject to many of the modern intensive farming practices.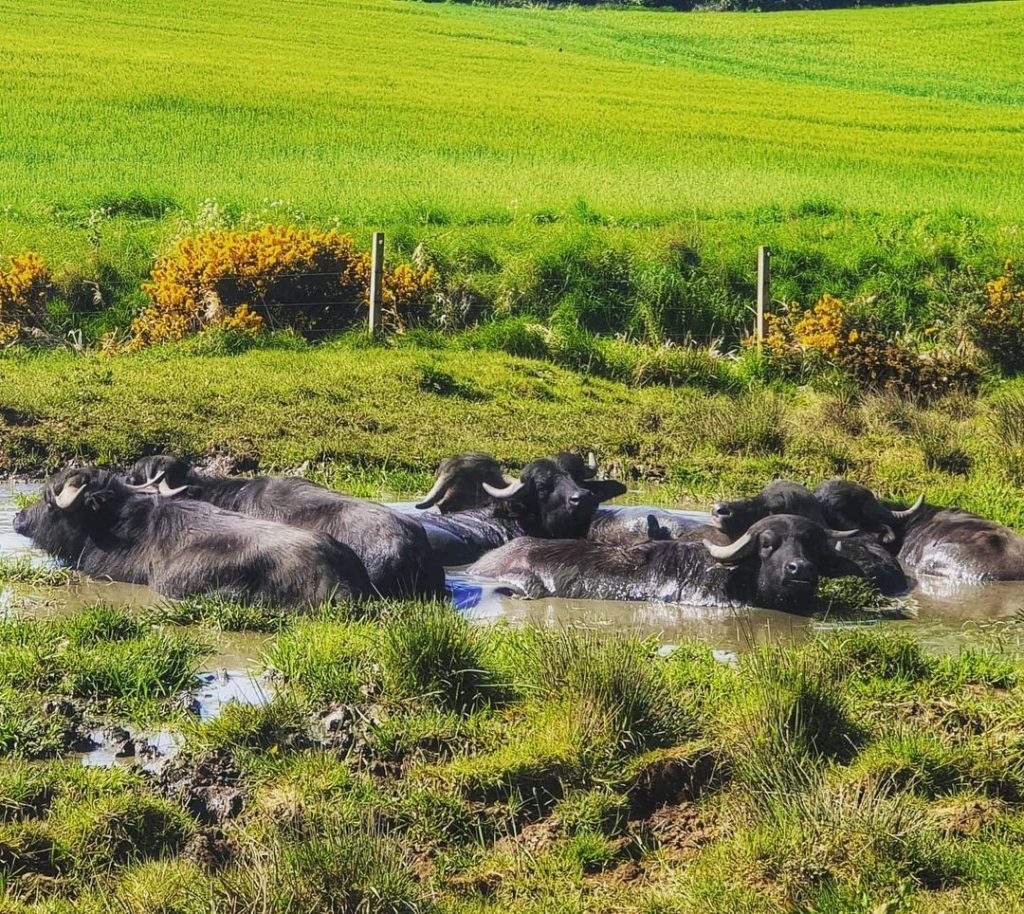 If you like great beef you'll love buffalo, many people describe it as how beef used to taste!
The Buffalo Farm has Scotland's largest herd of Water Buffalo and the buffalo roam the hills at Clentrie farm Auchtertool.
The business was set up in the spring of 2005 by Steven, with the objective of producing superior quality meat to market direct to the public.
Since then The Buffalo Farm has developed into a full butchery business which includes his farm shop and café at Boglily Steading as well as traditional butchery counters at Blacketyside Farm and Craigie's Farm.

Steven Mitchell, is the 6th generation of the Mitchell's farming in Fife, following in the footsteps of Robert Mitchell who began farming in the early 1800s.
With Scotland having such a wealth of quality beef producers already on the market, it had to be something different and so the Buffalo Farm was born.
Steven tell us that, "the attractions to water buffalo are countless:
Buffalo is a very healthy meat that is:
lower in cholesterol
higher in mineral content
and less than half the fat content of conventional lean beef.
But not only that, it's also healthier than pork, lamb and chicken!
As well as buffalo being super healthy, our water buffalo has also received several celebrity endorsements, most notably from Gordon Ramsay and Paul Hollywood."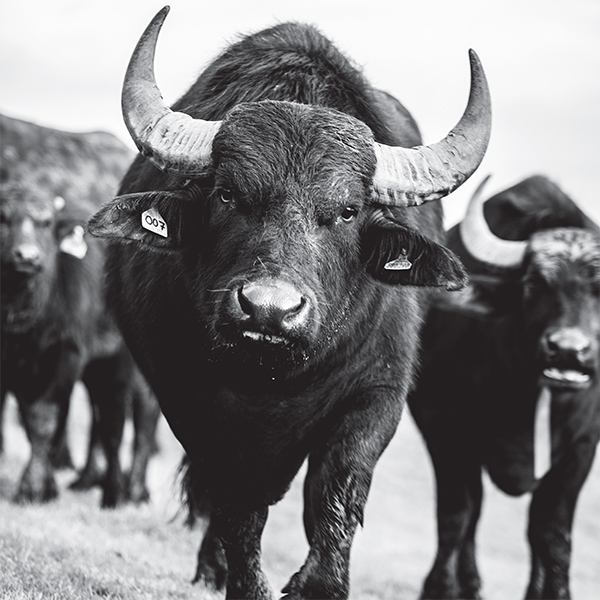 Steven also butchers a range of Heritage Breed Meats:
Steve's pork comes from his neighbour Puddledub Pork, run by his aunt and uncle on the family farm at Clentrie. The bacon and gammon Puddledub produce is described by many as the best in Scotland. Steve also selects pork from Robertsons of Ardrossan, a local high welfare quality assured Scotch Pork farm.
All Steve's Beef Cattle are native breeds from Scotland at least 50% Aberdeen Angus reknowned for rich and indulgent creamy textured steaks. The popularity of the Aberdeen Angus breed is a due to the marbling that evenly runs through the meat to give the beef its reputation as Britain's favourite breed, also well respected in the steak cutting world of Argentina. He is also establishing his own native breed herd and has purchased Belted Galloway and Highland breeding stock.
Steve works purely with Scotch Lamb supplied either by the Munro family in Ladybank, Fife or from his own expanding flock of Jacob sheep on the farm. In the event that neither has any stock ready he buys generally Texel or Suffolk crosses from other local farmers. Scotch lamb and mutton is 100% grass fed and amongst the most flavoursome in the world.
You can buy Buffalo Meat here:
www.realfoodhub.co.uk/category/heritage-breed-meat