Originally from the Yorkshire Dales, the Longhorn with characteristic horns and distinctive white stripe down the back is the oldest British beef breed, which made England famous for its fine Roast Beef.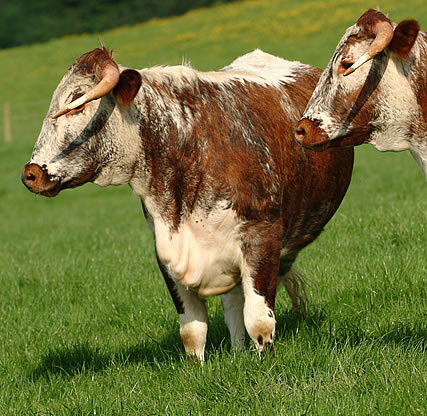 These old-fashioned cattle, bred over 200 years ago, have a quiet, gentle nature which produces relaxed meat. Their hardiness is ideal for converting grass into meat, but it is the wonderful 'marbling' found in the meat that has won Longhorn beef so many fans among top Chefs. 
The Longhorn Cattle Society reports that, "It is a well established fact that intramuscular fat or "marbling" within meat is largely responsible for succulence, tenderness and flavour – the hallmark of beef with superior eating quality. Unlike many rival breeds, which require the laying down of excessive amounts of external fat before the formation of intramuscular fat can take place, a properly finished Longhorn carcase will benefit from "marbling" without such excess external fat cover."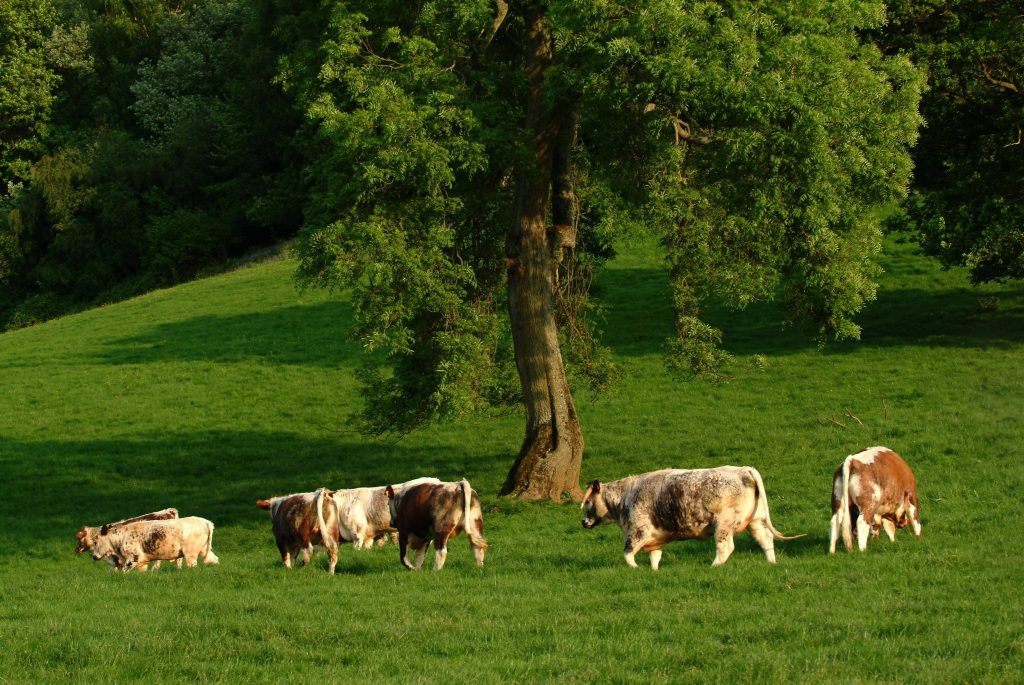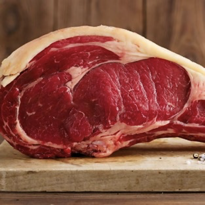 The Sunday Times reported that Longhorn Beef is one of Heston Blumenthal's favourite beef breeds, "The Longhorn has it all for me – the nutty, grassy, blue cheese note that I found in the steaks I ate in New York, plus a marvellous moisture and juiciness, alongside a firm but giving texture" Heston Blumenthal, Sunday Times.
Our Longhorn Beef comes from Huntsham Outstanding Rare Breed Meats, and in fact Heston Blumenthal described Huntsham Longhorn as the best beef available in Britain during his TV series 'Perfection'.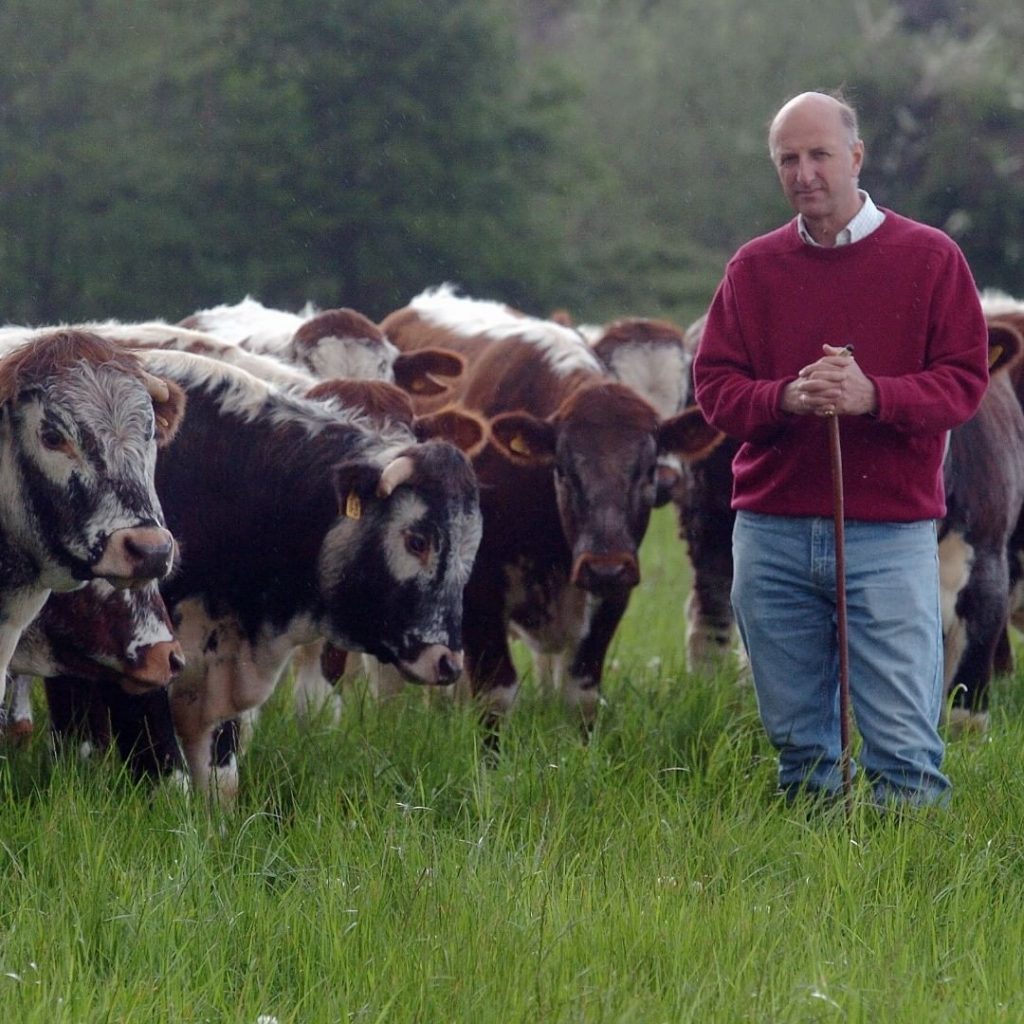 Huntsham Court Farm is situated in the beautiful Wye Valley and has been in the Vaughan family for nearly 400 years. Now run by husband and wife team Richard & Rosamund Vaughan, their Longhorn Beef and Middle White Pork is of extraordinary quality and they have hundreds of outstanding reviews from Michelin Starred Chefs who are their main customer base:


Rupert Gleadow of Gravetye Manor: Longhorn beef. What a revelation! The depth of flavour, tenderness and unique marbling of this beef was astounding. More expensive than its Scottish cousin, but the love and attention to detail possible in a smaller farm really shows in the finished product.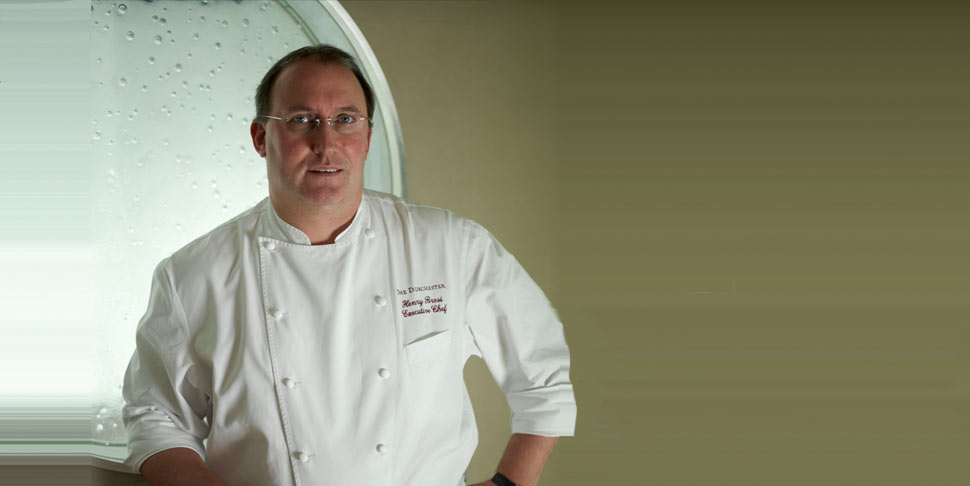 Henry Brosi – The Dorchester and 45 Park Lane, London: The Longhorn Beef is some of the finest beef I have tasted in my years as a Chef. The regularity of the marbling comes up trumps as it melts beautifully whilst cooking creating the taste and texture I am looking for to serve to our guests.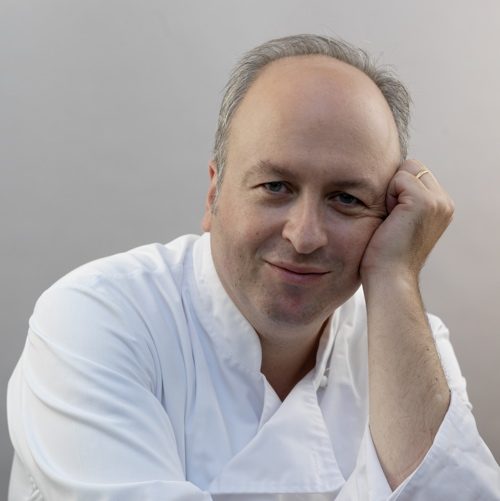 Henry Harris – Racine, London: The Longhorn beef is also quite unique, with a more complex flavour than beef I have had before."
You can buy Huntsham Longhorn Beef here:
https://www.realfoodhub.co.uk/category/heritage-breed-meat/longhorn-beef