Around 20 years ago, the founders of Alternative Meats were inspired to put in a lot of work raising public awareness about eating British Rose Veal. A tender and tasty meat from male dairy calves raised free range on a natural diet to almost 12 months of age, so longer than commercially reared chicken, lamb and pork.
The predicament of British Dairy Farmers is dreadful, the sad situation being that when a dairy cow produces a calf in order to give us milk, there is a 50% chance of producing a bull calf which is sadly of no value to the farmer. Historically these bull calves have been destroyed within days of being born.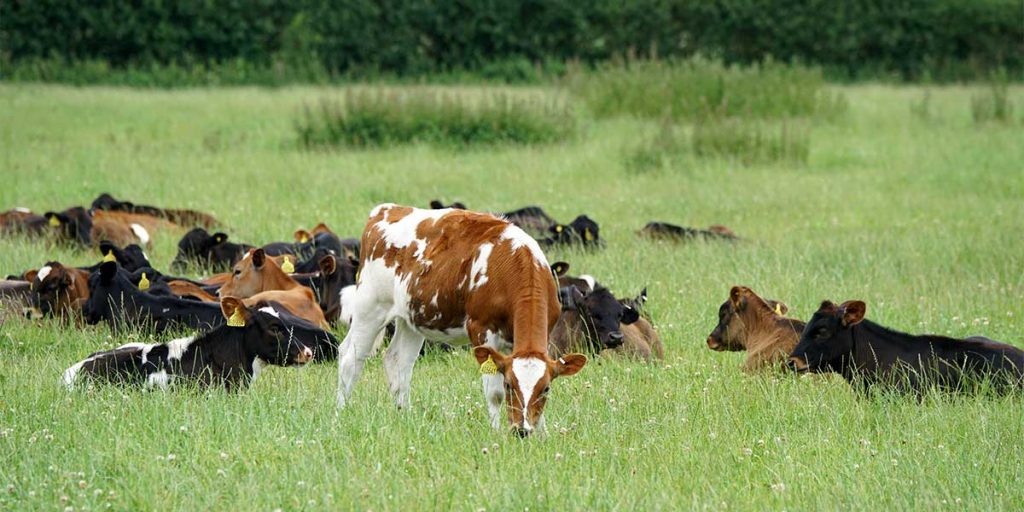 These bull calves are reared to in excess of 400kg looking fully grown, and are reared outside in summer and in large straw barns in winter, naturally ruminating, some are fed milk twice a day, some a cereal ration, but these balanced diets result in a pink or rose colour to the meat.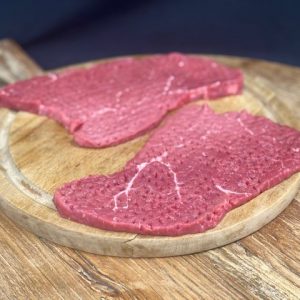 This is very different to White Veal which may be familiar to those who have travelled on the Continent, created purposely by an unbalanced and deficient diet.
Eating our British Rose Veal is to enjoy a quality, tasty and tender meat and provide farmers with a good return thereby encouraging them to utilise their dairy bull calves, a previously wasted resource. In a world of dwindling resources and rising food prices this has got to make sense.
Celebrity Chefs such as Hugh Fearnley-Whittingstall, Gordon Ramsay and Rick Stein have all promoted British Rose Veal over the years.
We have 2 sources of Rose Veal at Real Food Hub. Alternative Meats have been working with farmers since early 2003 to help promote Rosé Veal from Holstein dairy farmers to their customers.
Gazegill Organics keep a dairy herd of Old English Shorthorns, a heritage breed that would have been the mainstay of the UK dairy herd up until the late fifties and early sixties when continental high yielders took their place. The shorthorn is a smaller dairy cow with a natural ability to turn average feed into beautiful creamy milk.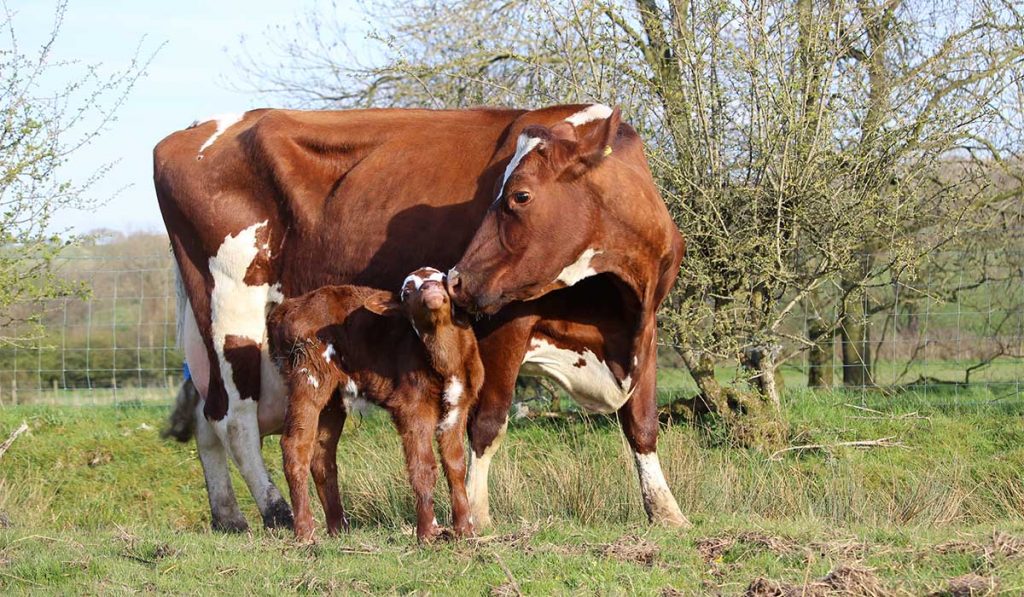 Whilst a conventional dairy calf would stay with their mother for an average of 3 days, at Gazegill they like to do things the natural way.
Emma Robinson explains, "Our calves stay with their mothers night and day until they have had enough colostrum. The mothers (and their calves) come into the milking parlour when they are ready, as they produce too much colostrum and milk for the calf alone, so we start to take the excess off."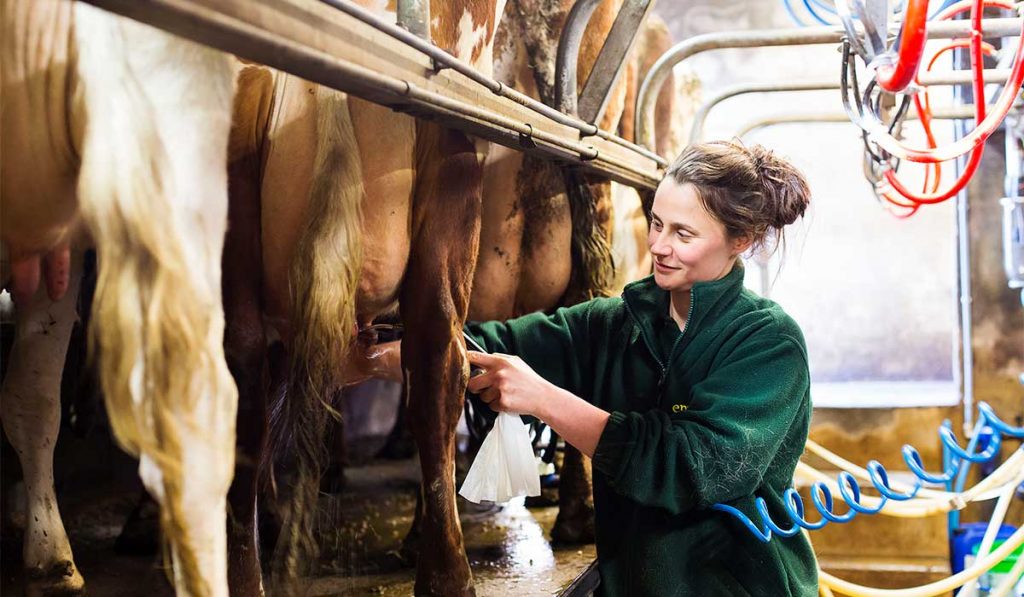 "After a couple of weeks, some mothers prefer to spend the daytime with their friends in the herd, and return to their calf in the evening to spend the nights with them.
When we took these pictures, 6 of the new heifer mums had returned to their social group in the herd in the main sheds whilst 4 had decided to come back to the calf shed.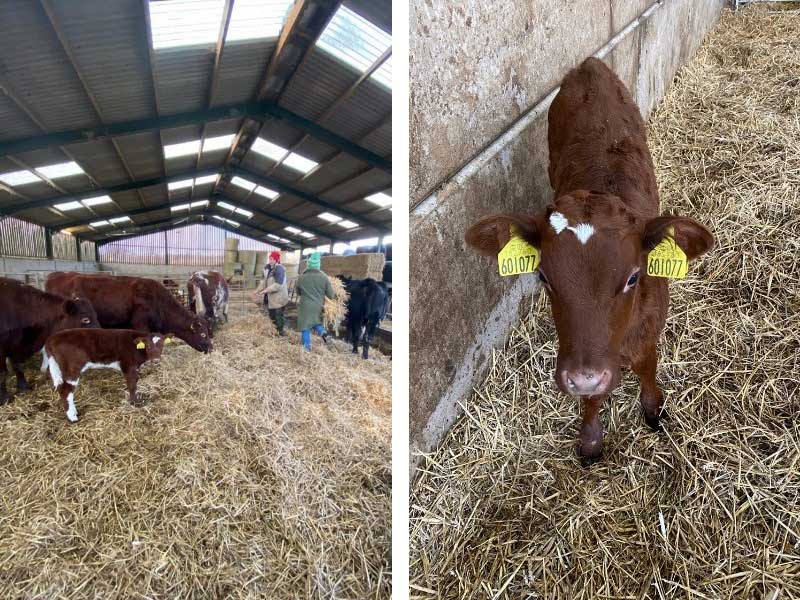 As well as feeding their own calves these 4 heifers were also being "Nanny Cows" feeding other calves that felt like some milk as well!
After around 8 or 10 weeks we start to train the calves to drink from a bucket and weaning goes from there when cow and calf are both ready. The bull calves are then reared as Organic Rose Veal to around 400kg."