It's Christmas shopping time and there's a few things you need to be doing right now to get ahead of the pre-Christmas rush. Christmas is just around the corner and that means you need to be ready for it, are your orders in?
A Christmas turkey shortage is possible in the UK this year, with an estimated drop of 20% in processing expected this year due to staff shortages.
Don't despair our Award winning Norfolk Turkey supplier "Morton's Family Farm" has plenty of Free Range Norfolk Bronze Turkeys, Turkey Crowns, and Turkey Breast Joints. We can't guarantee stock will last forever so to avoid disappointment Pre-Order yours NOW for Christmas Delivery.
All orders will be delivered direct to your door on "Wednesday 22nd December" all in good time to present your Christmas centre piece on the big day.
Morton's Family Farm Norfolk Turkeys have been awarded THREE STARS at the Great Taste Awards 2020, the product was described by judges as extraordinarily tasty.
Below are Morton's selection of Free range Turkeys and Cockerels.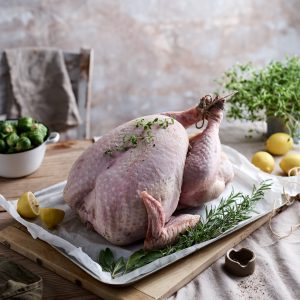 Free-Range Norfolk Bronze Turkey
The Bronze turkey has a sweet, delicious flavour, producing generous quantities of white and dark meat, that stays moist and succulent.
This is a true taste of old-fashioned Christmas. Plenty of delicious flavour, that tastes wonderful hot or cold.
Weight range: 4.5kg, 5kg, 6kg, 7kg, 8kg.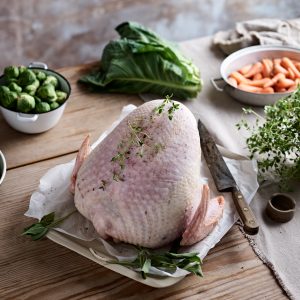 Free-Range Bronze Turkey Crown
Featuring the same award-winning Norfolk Bronze turkey as their whole birds, this crown simply has the legs trimmed off.
You'll still get the shape and structure of the traditional Christmas turkey which tastes delicious roasted on the bone. Staying moist, succulent and full of flavour, this is the perfect centrepiece to your Christmas celebration.
Weight range: 3kg, 4kg, 5kg.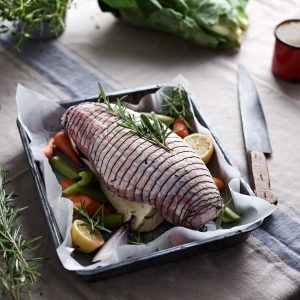 Norfolk Bronze Turkey Breast Joint
Prefer white meat? Enjoy all the delicious flavour of our Norfolk Bronze Turkey breast, with none of the waste! Morton's Family Farm rolled turkey breast joints are the same award-winning Norfolk Bronze, rolled into an easy to carve joint that is the perfect alternative to a whole bird.
Weight range: 1.5kg, 2kg, 3kg.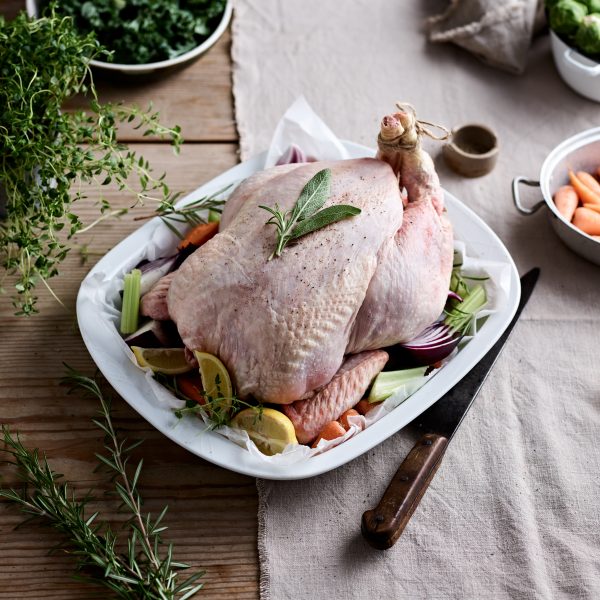 Free-Range Cockerel
You haven't tasted real chicken, until you've tried a Morton's traditional Norfolk free-range cockerel!
Free-range chickens are good, but these are better, large, slow-growing birds have plenty of flavour, with lots of meat to go around. We think they're unlike anything you'll taste anywhere else.
Weight range: 2kg, 3kg, 4kg.