What isn't always made obvious is that almost all spirits are suitable for vegetarians and vegans. Arbikie's white spirits; vodka and gin are made with both potato and wheat crops, which makes them suitable for vegetarian diets. However, botanicals and flavourings added to a spirit is what affects and dictates a spirits eligibility to be vegan friendly!
From their potato based products Arbikie have produced: Tattie Bogle, Chilli Vodka and Kirsty's Gin. As a field-to-bottle distiller we are free to explore a variety of flavours while sustaining a vegetarian and vegan status.
Tattie Bogle vodka is Scotland's first potato vodka, using Maris Piper, King Edward and Cultra potatoes, all grown on the family farm. Using this variety of potatoes and picking them at a time that ensures their creamy character stays alive all the way to the bottle, producing a vodka that is truly exceptional with an ultra-smooth and velvety taste. Tattie Bogle is suitable for both vegetarian and vegan diets.
Arbikie Chilli Vodka is made using the Tattie Bogle vodka. Using home-grown chipotle smoked chilies, which are soaked in their potato based vodka for up to three months, to create a natural product with no extracts, colourings or concentrates. Arbikie's polytunnel on the farm creates the perfect environment for growing ingredients and botanicals like chillies. Chilli vodka is suitable for both vegetarian and vegan diets.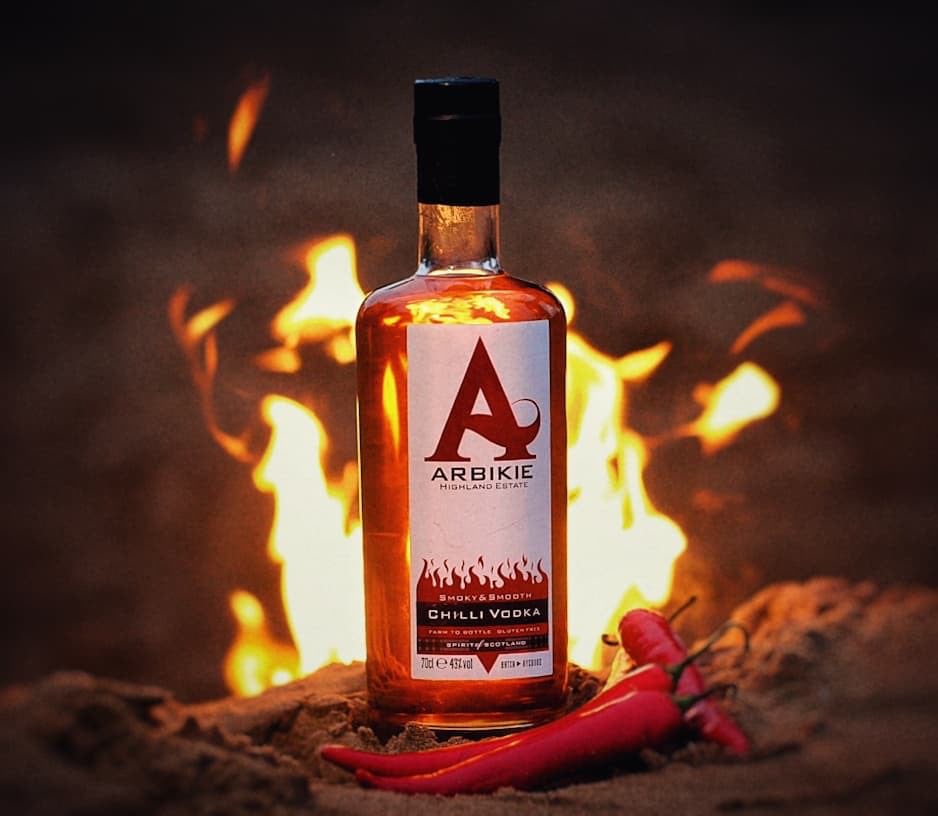 Local, fresh and floral botanicals were chosen for Arbikie Kirsty's Gin. These represent Arbikie's unique landscape and surroundings. The kelp, carline thistle and blaeberries represent the elements of ocean, rock & land that surround our Scottish east coast farmlands. Kirsty's Gin is also suitable for both vegetarian and vegan diets.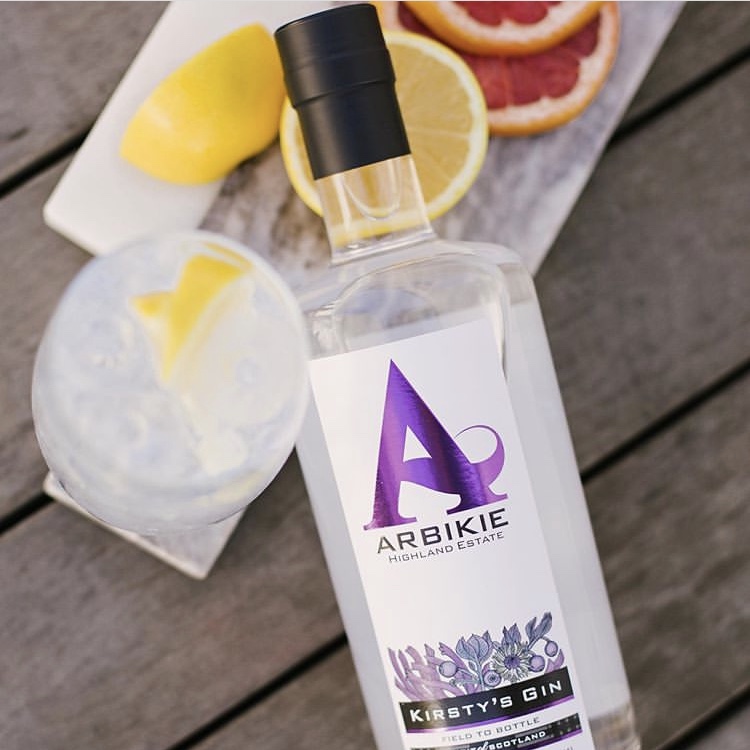 All Arbikie's potato based spirits as well as being suitable for vegetarians and vegans are also Gluten Free.
Next we have wheat based spirits; Haar Vodka, Strawberry Vodka and AK's Gin. All of which are suitable for vegetarian diets.
Arbikie Distillery overlooks the dramatic Lunan Bay on the east coast of Scotland. Arbikie Haar vodka is named after the rolling and freezing coastal fog that frequently envelops the distillery. Haar Vodka is distilled using Zulu wheat, which advocates a creamy texture with hints of vanilla, spice and caramel. Haar Vodka is suitable for both vegetarian and vegan diets.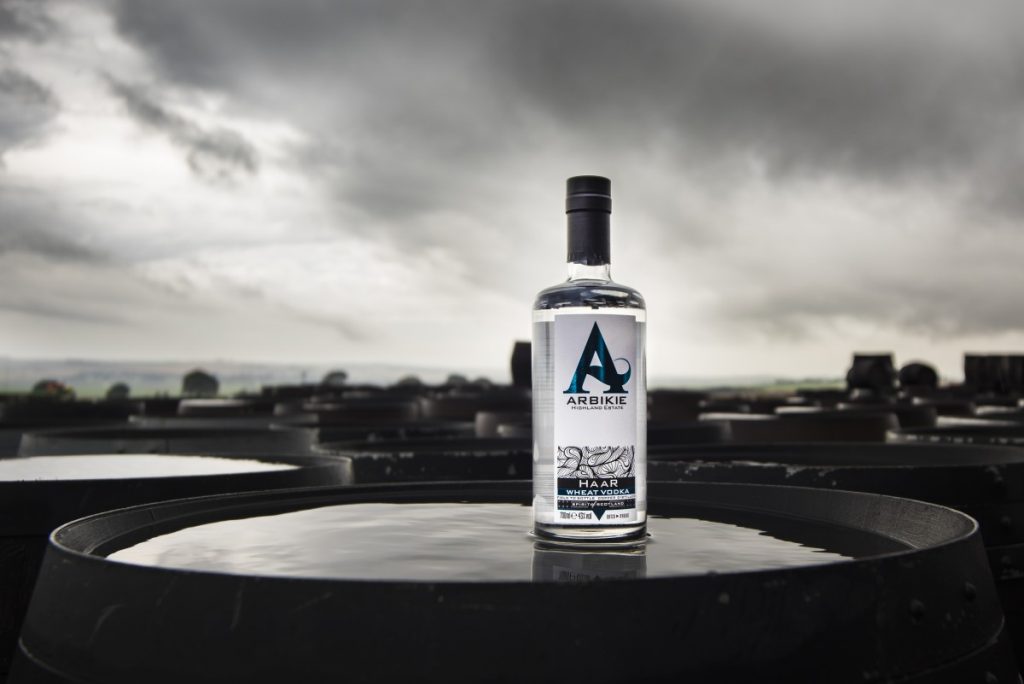 Arbikie Strawberry Vodka is the product of nature and nurture; full of authentic flavour, pure and proudly chemical free. This vodka also has its own unique vintage, as no two crops are ever the same. The fresh strawberries change subtly in flavour each year depending on the seasons' changeable weather. This expressive vodka is naturally fruity, sweet smooth and refreshing with a glorious strawberry jam aroma. Strawberry Vodka is suitable for both vegetarian and vegan diets.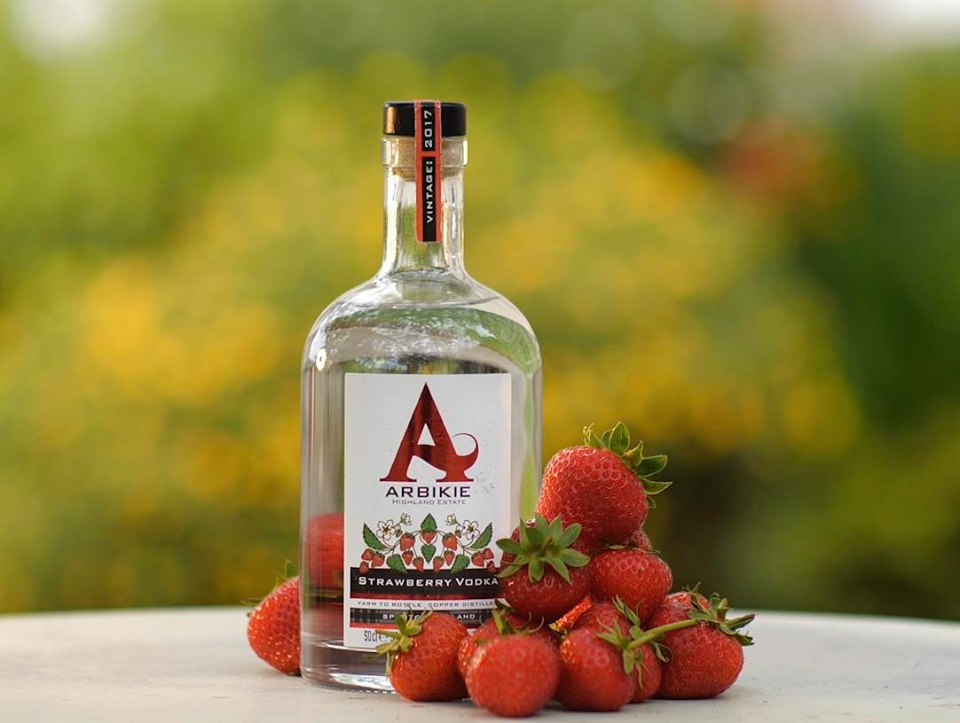 Arbikie AK's Gin is made using a wheat base, farmed at Arbikie, the gin is flavoured using fresh honey, black pepper and cardamon. The honey used originates from nearby bees that forage the local area and their beehives are managed by the team at East of Scotland Beekeepers Association. Bees are such a fundamental part to our environment and it's crucial that we protect and encourage them to pollinate. However, as honey is produce of a bee it means that AK's Gin is not suitable for vegans. AK's Gin is suitable for vegetarian diets ONLY.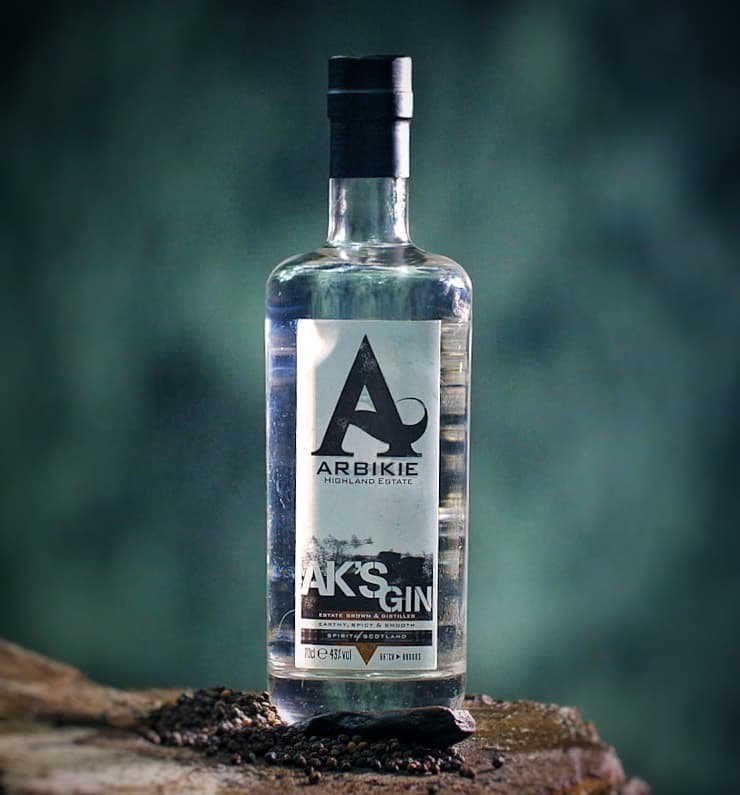 Arbikie's wheat based spirits are unfortunately not gluten free.
Finally we have the Arbikie Nàdar Gin, the exception to what we have covered. Nàdar is made from legume, peas and is the worlds first climate positive gin. Everything about this gin is as green as can be and harnessing both science and nature.
As a field-to-bottle farm and distiller, Arbikie are uniquely able to experiment and innovate by distilling unexpected crops as a base spirit and assessing their carbon impact. This is when the unassuming pea became hero. Growing this crop means no nitrogen fertiliser is needed, avoiding any negative environmental impact of production and use. Including fields of peas on Arbikie farms also benefits the ecosystem by supporting pollinating insects and improving soil quality – aiding subsequent crops. Nàdar Gin is suitable for both vegetarian and vegan diets.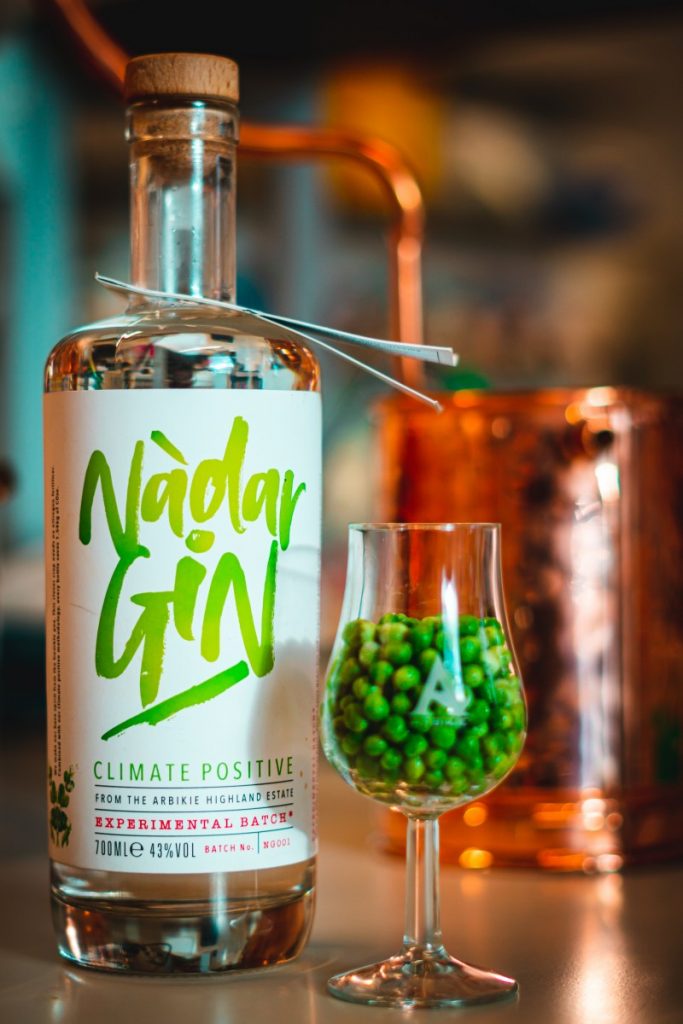 Arbikie spirits are available her at Real Food Hub